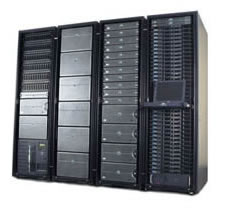 UK Reseller Web Site Hosting
Reliable UK Reseller/Multiple Domain Web Site Hosting
Our reseller hosting packages are ideal solutions if you wish to host multiple domains on a UK server or sell web hosting services customised under your own brand. With our affordable, UK Apache-based reseller/multiple domain web site hosting plans, you can easily establish your own web hosting business.
Our reseller plans include:
cPanel control panel for your web site and clients' sites
WHM (Web Host Manager) to administer your accounts
Private name servers
Ability to brand your clients' control panels to match your company image
Unlimited domains
Domain name reseller accounts (free set-up)
You will have complete anonymity as a web host reseller. In addition, you'll have our excellent uptime statistics and 24/7 support. As your web site requirements change over time, your reseller hosting package can change with your needs.
If you have any questions about our reseller hosting packages, please contact us.
Why not set up a reseller/multiple domain web site hosting package and become your own web host today?



Space and transfer
Disk space

2 GB

4 GB

6 GB

8 GB

10 GB

Data transfer per month

20 GB

40 GB

60 GB

80 GB

100 GB

Price
Set-up fee

Price per month
£14.99
£24.99
£34.99
£44.99
£54.99