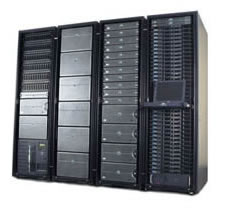 UK Shared Web Hosting Plans
Reliable UK Web Hosting for Personal and Business Web Sites
We are pleased to offer an affordable selection of UK shared Linux web hosting solutions. Our hosting plans provide excellent uptime statistics, a fast dependable network, uncrowded servers, generous disk space and bandwidth, with outstanding client support.
As your web site requirements change over time, your hosting package can easily be upgraded to suit your changing needs.
Our Entry plan is ideal for personal web site owners and small businesses. Our Standard plan is suitable for medium-sized businesses and our Advanced plan and Pro plan are designed for e-commerce web sites and larger businesses. For web sites requiring large amounts of bandwidth and resources, we offer our Max plan.
All of our shared web hosting plans come with cPanel. It is an industry-leading, easy-to-use web site control panel packed with features to give you flexibility and control of your web site.
We provide quick and helpful 24/7 client support via the friendly and knowledgeable staff on our helpdesk. We also offer an extensive online help system with web hosting tutorials and a comprehensive knowledgebase to answer your frequently asked questions.
If you have any queries about our shared hosting packages or would like help choosing the best hosting plan to suit your needs, please feel free to contact us.



Space and transfer
Disk space

200 MB

400 MB

1 GB

2 GB

4 GB

Data transfer per month

5 GB

10 GB

20 GB

25 GB

30 GB

Price
Set-up fee

Price per month
£4.50
£6.50
£9.50
£14.50
£18.50
Price per year
£45.00
£65.00
£95.00
£145.00
£185.00