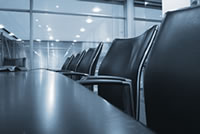 About Machine Networks Ltd
Company Information
>
Data Centre
>
cPanel
The Company
Our background
Machine Networks is an industry-leading, privately-held web hosting company. We are based on the south bank of the Humber estuary, about 200 miles north of London, UK. In business since 2002, we are a growing, reliable web host provider.
Our business approach
We have a simple yet challenging business rule: to provide quality web hosting that works. Although there are a vast number of web host providers on the Internet today, there are few truly good web hosts. We work hard to provide quality and affordable UK web hosting services, from our outstanding uptime to our dedicated support.
With our business rule in mind, we are very conscientious about Internet technology. We invest enormous amounts of time and research into choosing the right tools, services and technologies to offer our clients.
The Technology
Our servers
We exclusively use Apache servers, PHP and MySQL for hosting and web development. This combination has repeatedly proven itself to deliver the best performance, features and value for money when compared to similar web technologies.
We feel it is important for UK web sites to be hosted in a UK data centre rather than in an overseas facility. Having servers located in the UK guarantees faster web site access for UK and European site visitors. It also provides web site owners with the security of having their sites in a data centre that is subject to UK laws and regulations.
Our data centre
Our stable and secure web servers are located at Redbus Interhouse London, one of Europe's best and most advanced neutral colocation facilities. Redbus Interhouse has a state-of-the-art infrastructure with the highest levels of multi-stage security to keep your web site data safe and secure.