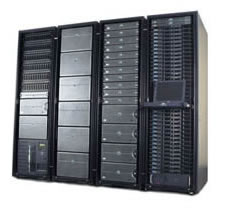 UK Web Hosting That Works
Machine Networks — Affordable Web Hosting and Domain Name Registration Services
Machine Networks is your UK host with a focus on service and quality. We are an established web hosting company offering personal and business internet solutions. As a UK web hosting provider, all of our servers are located in the UK, providing fast load times for the UK and the rest of Europe.
We offer a range of affordable shared, reseller and dedicated hosting plans as well as SSL certificates, domain name registration and fast, reliable service.
Join Machine Networks today and enjoy:
Apache based hosting on Linux servers
The feature packed cPanel control panel including Fantastico scripts
Fast and reliable servers with outstanding uptime statistics
24/7 technical support

Latest News
.co Domains Names Now Available
We are pleased to announce that our clients can now purchase .co domain names starting from £19.99. These can be registered from our domain registration web page.
R1Soft Continuous Data Protection
We are pleased to announce that we are now running R1Soft Continuous Data Protection backup software on all servers on our network.