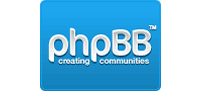 Looking for a UK phpBB Host?
Install phpBB in a few easy steps and have your phpBB forums online in minutes!
phpBB is one of the most powerful and widely used open source messageboard / forum software scripts available. It has an extensive, yet simple user-friendly interface, with a feature rich administration panel.
We are pleased to offer phpBB as a part of our *Fantastico auto-install scripts. It makes it quick and easy to set up phpBB on any of our hosting plans.
How easy is it?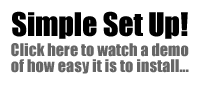 Sign up for any of our hosting plans (please see below)
Login to cPanel (our control panel)
Click on the *Fantastico Link
Select "phpBB" and follow a few simple on-screen instructions
Login to phpBB and start using your forum
*Over 60 Popular auto install scripts available including Joomla, WordPress, Drupal, osCommerce and many more.
If you a still not sure contact us and our support team will be more than happy to install it for you...
If you have any queries about our hosting or would like help choosing the best plan to suit your needs, please feel free to contact us.



Space and transfer
Disk space

200 MB

400 MB

1 GB

2 GB

4 GB

Data transfer per month

5 GB

10 GB

20 GB

25 GB

30 GB

Price
Set-up fee

Price per month
£4.50
£6.50
£9.50
£14.50
£18.50
Price per year
£45.00
£65.00
£95.00
£145.00
£185.00